Former President Daniel Arap Moi is back at his Kabarnet Gardens home a week after he was admitted at the Nairobi Hospital for a regular medical check-up.
His handlers had not disclosed how long the former President's stay at the Hospital would be and he seems to have also been discharged quietly.
According to a statement from his Communications liaison Mr Lee Njiru, the former President spent Mashujaa Day in the company of his family and some close friends.
The president's spokesperson also passed along a message for all Kenyans from the former President for the 2019 Mashujaa Day.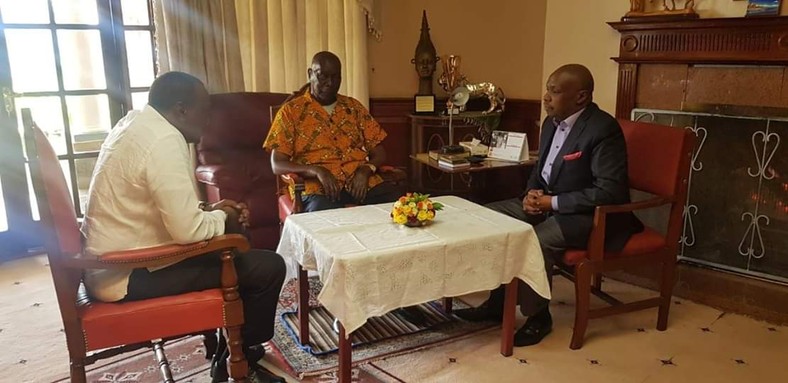 File image of President Uhuru Kenyatta with Mzee Moi and Senator Gideon Moi. Mzee Daniel Arap Moi back at his Kabarnet Gardens home after Nairobi Hospital stay

"He saluted heroes and heroines whose hard work, courage, patriotism and perseverance have had a great impact on the socio-economic well being of the country and urged Kenyans to emulate them and contribute towards the prosperity of the country," Mr Njiru conveyed.
Moi Hospital stay
The former President, 95, is said to be in good health. His personal physician Dr David Silvertstein has accompanied him for the check-ups in addition to having flown with him to Israel in 2018.
His communications team has insisted that there is nothing to worry about during his various visits to the hospital.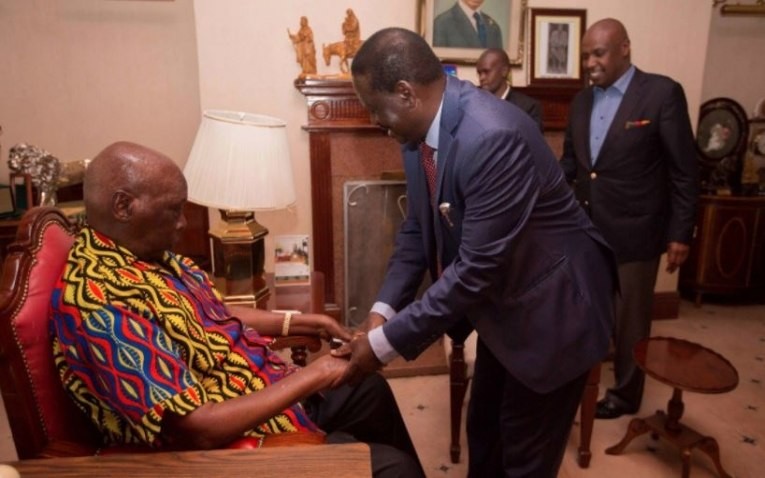 Former President Daniel Moi with former Prime Minister Raila Odinga during a past visit at Mzee's Kabarak home

(Visited 5 times, 1 visits today)